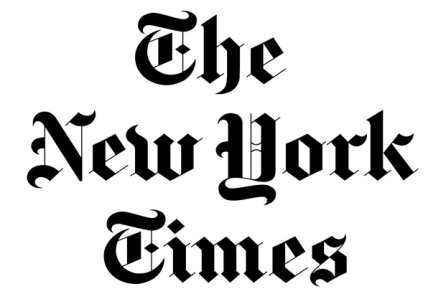 NEW YORK TIMES
Music Review
Singing for Siri, and Others, With Humor
Raissa Katona Bennett at Feinstein's at Loews Regency
By STEPHEN HOLDEN
Published: August 23, 2012
As the singer Raissa Katona Bennett peeled away the layer of perky, ingratiating sweetness that so many Broadway performers feel obliged to affect in nightclubs, a tart-tongued commentator on modern life with a dark sense of humor revealed itself on Wednesday evening at Feinstein's at Loews Regency. Her show, "Another Kind of Light," directed by Eric Michael Gillett, had its sticky inspirational moments. But in its best numbers, Ms. Katona Bennett, who played Christine in "The Phantom of the Opera," dropped the official facade of graciousness and sentimentality to voice a cheerful sense of the absurd.That was all for the good, because her rather thin, shaky, theatrical soprano, though serviceable, is not an instrument that transports you to heavenly realms or tragic depths. It is, however, an effective vehicle for witty storytelling.Two of the numbers that stood out on Wednesday evening were new songs by Michael John LaChuisa. His "Torch Song for Raissa" describes a love affair conducted by text message. Holding up her iPhone, she asked audience members if they understood text codes like NIFOC ("naked in front of computer") and poked fun at Siri, the iPhone 4S feature that will answer any question. To her query "What is the meaning of life?," she said that Siri responded, "I can't answer that now, but give me some time to write a very long play in which nothing happens."
"Bye, Bye Ingénue" described looking into a mirror and adjusting to the realization that the bloom of youth and the entitlement it confers have passed. The mischievous narrator of the Christine Lavin-Tom Smith comic standard "Good Thing He Can't Read My Mind," keeps her mouth shut about her boyfriend's enthusiasms for opera, skiing and sushi — tastes she doesn't share.
Ms. Katona Bennett infused foreboding into Ron Abel and Chuck Steffan's pop-jazz tune "Waiting for a Westbound Train," about Hollywood dreams. Her most insightful ballad performance joined "If I Love Again" to "Will You?" (from "Grey Gardens").In "A Tomb With a View," composed by her musical director and pianist, David Caldwell, the mysticism was balanced by morbid humor. The narrator visits her cemetery plot and lies on her back, gazes at the stars and discerns "another kind of light."Raissa Katona Bennett's "Another Kind of Light" continues through Saturday at Feinstein's at Loews Regency, 540 Park Avenue, at 61st Street; (212) 339-4095, feinsteinsattheregency.com.